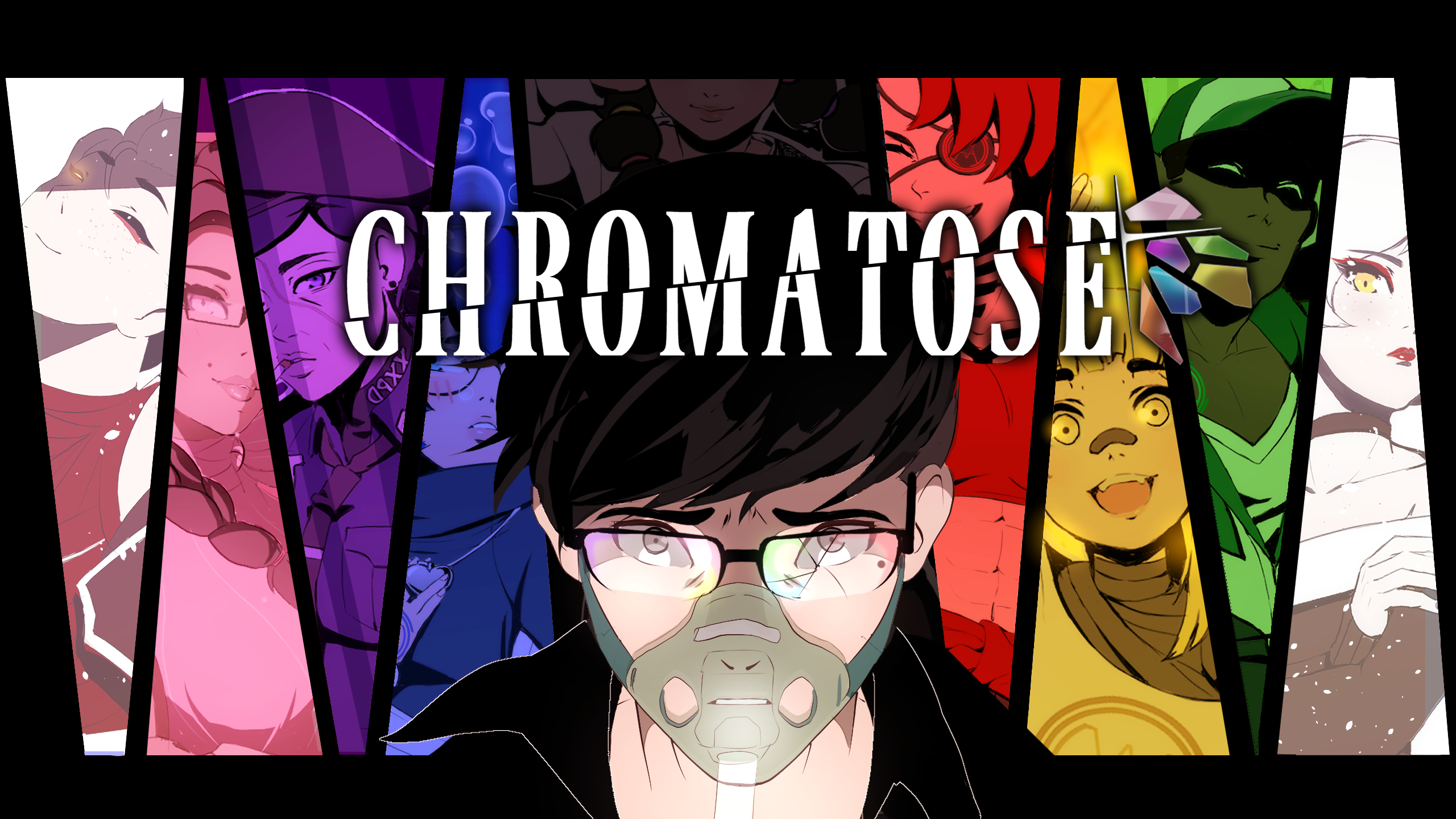 CHROMATOSE
Chromatose 1.4: PINK ARC Free-LC available now!
---
Hello all!
As a thank you to you, the reader/player, I prepared additional content beyond the full demo in addition to some big fixes. Sheer, the pink mark, now has a standalone meeting scene available from the main menu! It should run you about 10-20 minutes past the 2-3 hours that the base demo will take you, and won't include any battles just yet (I made it so that you can play the Pink demo without having completed 1.4's base demo, just in case you've already beaten a previous version of the game) since the pink demo is agnostic to your progress in the base demo and your cards don't carry over.
1.4 Updates:
Pink Arc Free-LC added! Enjoy an additional 10-20 min bonus demo of never before seen content!
You can now quickly change the number of cards equipped by pressing and holding arrow keys in the set deck menu.
Loading screen art has received more polish!
Various tutorial explanations reworded for clarity's sake.
Affected updates from 1.3 and earlier:
You can now edit your deck at any time from the pause menu instead of having to wait until you get in combat! This update includes the "press and hold" QOL improvement from 1.4
You can now review tutorial images you've seen so far at any time from the pause menu, and some images have been improved for clarity's sake.
Every battle and some loading screens now has BG art! No more 'Spotlight in empty room' battle rooms!
Fixed some surface-related glitches and improved visibility of several assets
Several bugfixes caused by Gamemaker updating itself
Difficulty of ORIGINAL and REBALANCED have been tweaked
Files
(PC)Chromatose_Demo1.4.2.zip
521 MB
Jan 12, 2019