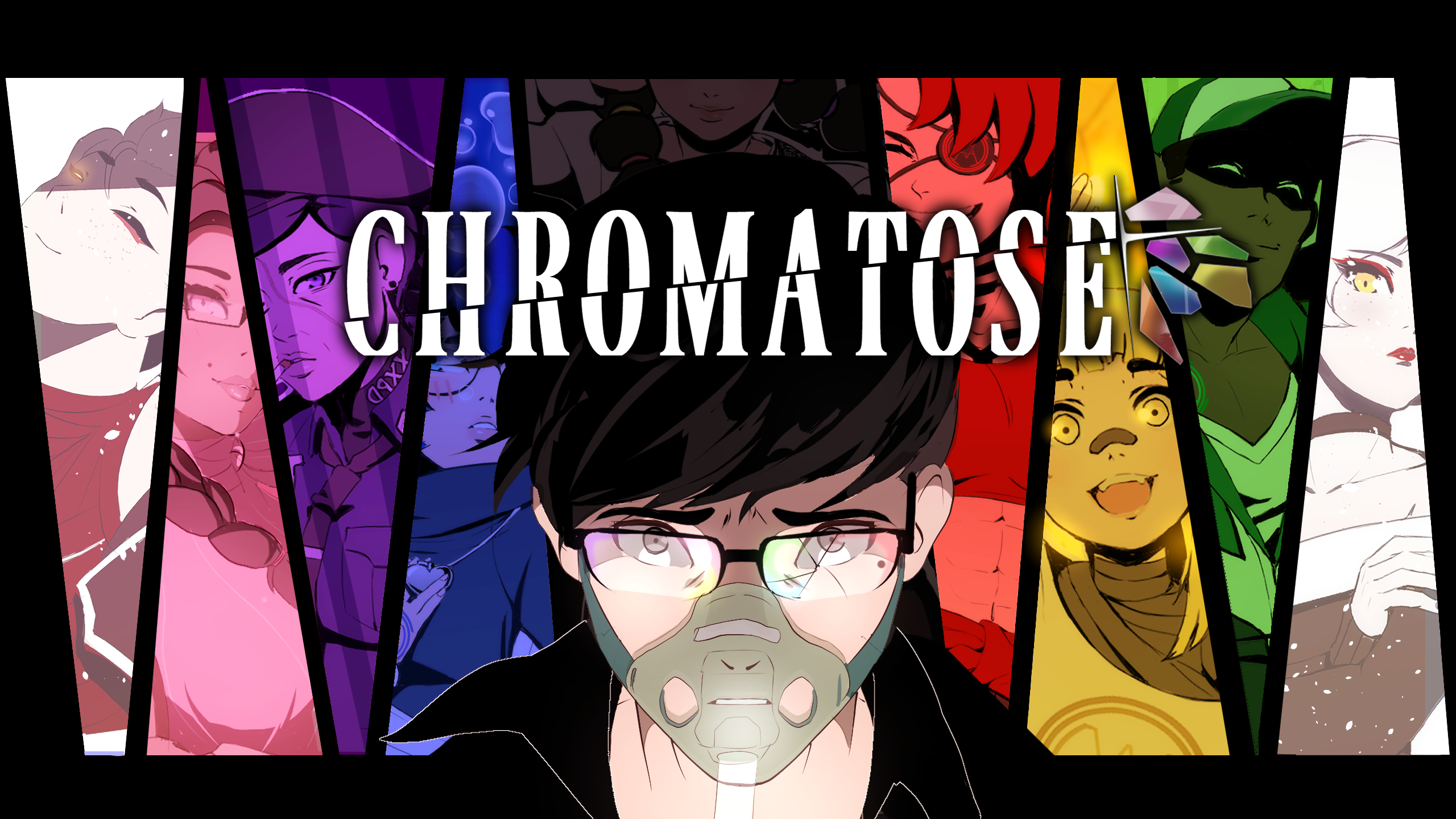 CHROMATOSE
Yellow Demo now available!
---
Hello all!
As promised, here's the public Yellow arc build, clocking in at a whopping 1-1.5 hours of gameplay! It can be accessed from the main menu in the current builds. I can't discuss too much beyond what I've already said about it because of the spoiler-y nature of this demo, but in about a week I'm going to be posting all about the stuff I haven't been able to say for the last 2 months, so play it before then to avoid getting spoiled! (By me.)
This demo is pretty spooky! There's a couple startling moments in this arc, but since 1/3 of you are self-diagnosed weenies (as am I) I took it relatively easy this time around with the horror. I'd hate to make this chapter of the game prohibitively scary, so I'm erring on the side of caution for now so I can get a feel for the best balance between scariness and enjoyability. Will pass around a poll to see if we want to crank up the scares for the rest of the arc.
Progress is also moving along well with the rest of the game, and now that we're done with the first part of the Yellow story, we'll be finishing the Pink demo, and working on the Green and Purple builds!
Thank you for supporting development!
NOTE: With the release of the Yellow Demo, all the promised public content has been released, and future progress builds of the game will be available to those who purchased beta access during the Kickstarter (If you donated $15+, you have access!). If you missed the Kickstarter, you can buy access via the CHROMATOSE digital bundle on our Backerkit -- For $30, it includes:
Every beta build of the game for the next two years
The complete OST
A digital copy of the completed game before it goes public
Get it here if you want to join in:
https://chromatose.backerkit.com/hosted_preorders
Files
(WINDOWS)Chromatose_Demo2.1.5.zip
746 MB
Sep 01, 2019
(MAC)Chromatose_Demo2.1.5.app.zip
749 MB
Sep 02, 2019
(LINUX)Chromatose_Demo2.1.5.zip
744 MB
Sep 02, 2019